News
2022
More university course integration
The
University of Auckland
joined
University of Canterbury
in integrating the Talking Mimes experience and workshops into their syllabus. A full 3 hour session was run as part of the excellent Assistive Technology design course at UoA. The workshop was co-facilitated by
Amy Hogan
- lived-experience expert / researcher / academic / advocate / consultant / guest lecturer / keynote speaker / [ you would think that's enough roles, but no, so here are some elipses to represent Amy's quite frankly excessive experience: ... ]. Despite the late afternoon on a rainy Friday, student engagement was high and warmly enthusiastic, with fresh compassionate insights bubbling out of their brains in exactly the way Friday-afternoon-brains usually don't.
2020-2021
So Many Things
Where do we start? COVID? Feel like maybe you've heard something about the coronapocalypse. You probably have an inkling that it's cleaved the world even wider between the haves and the have nots. Decimating vulnerable communities. The immune compromised population that Talking Mimes serves is one of the heartbreakingly hardest hit. The VR app and workshop materials were already free to people with disabilities and their families, we've now extended this to any business or individual. Easing access for organisations hammered and distracted by the pandemic, who need empathy and compassion tools now more than ever.

We could also talk about the fact we've ported the Talking Mimes VR app to other platforms, or how we've updated our workshop materials to be better in ways that matter. We could go on to brag about the good work Talking Mimes is continuing to do, training helping-professionals in a deeper way than ever before possible. But honestly, it all feels like making small talk on the beach in the middle of a tsunami.
January 2020
IDEALOG (New Zealand's "voice of technology, innovation and design"), published a feature article about Talking Mimes and its creator, Stefan Rochfort. While the idea of being interviewed for a proper publication made Stefan throw up in his mouth, the fear of attention gave way to the importance of taking any offered opportunity to amplify the message. The tyranny of word count meant there was disability rights detail that didn't make it in, so you can read the raw source interview
here
. Overall, the damn lovely team behind the article were pretty damn lovely, and we're super grateful for the coverage.
October 2018, November 2019
When arguably the smartest media brand in the world invites you to setup your experience at one of their conferences, you try not to wet your pants in front of them as you vigorously accept the invitation. 2018: Between the exposed concrete floors in the warehouse backroom, the arm restraints on the chair, and plunging people into darkness at the beginning of each run, the setup had a delightful kidnap vibe. Maybe it was the Stockholm Syndrome, but we were again encouraged and grateful for the emotional and positively charged responses from our participants at TEDx. 2019: Nobody called the police, so they invited us back!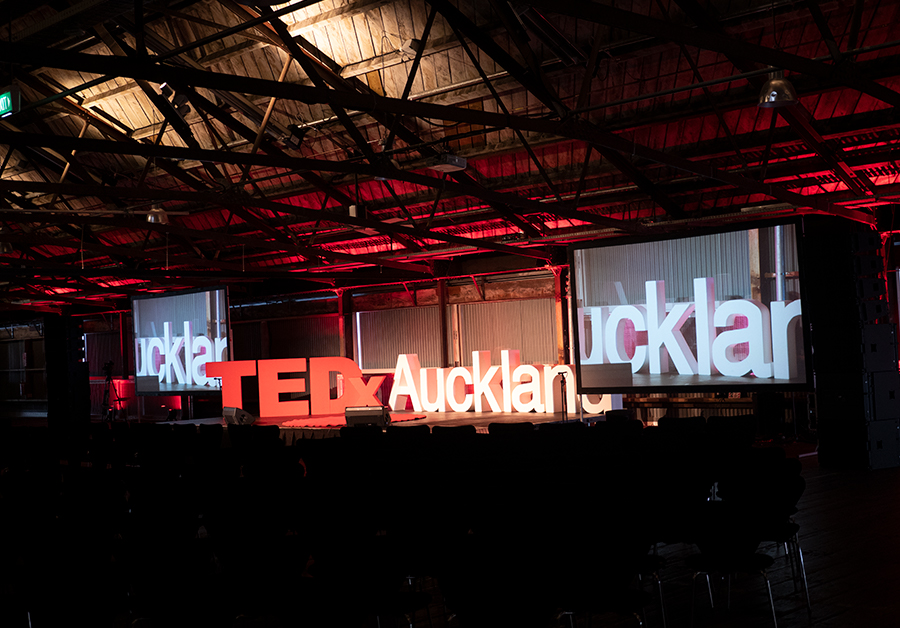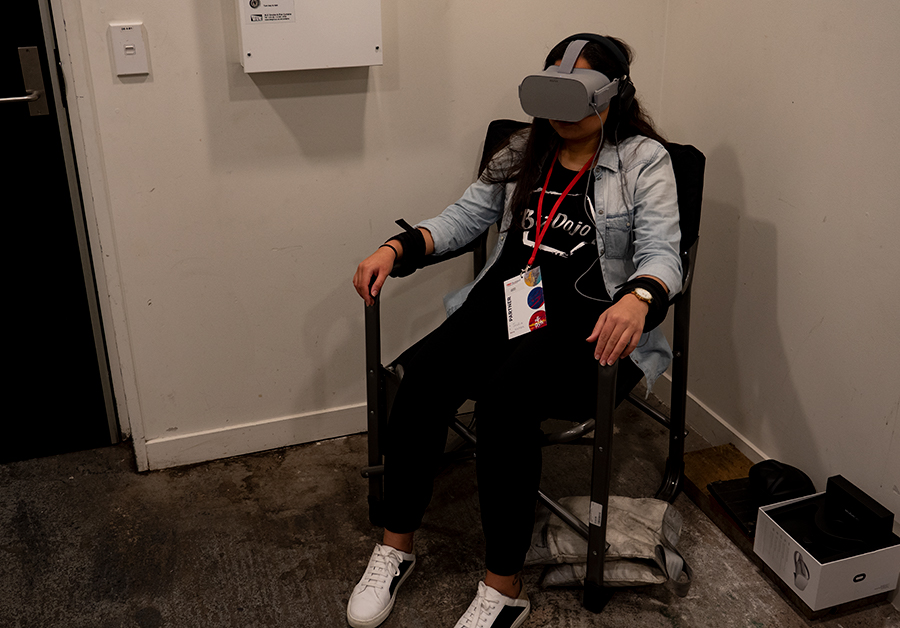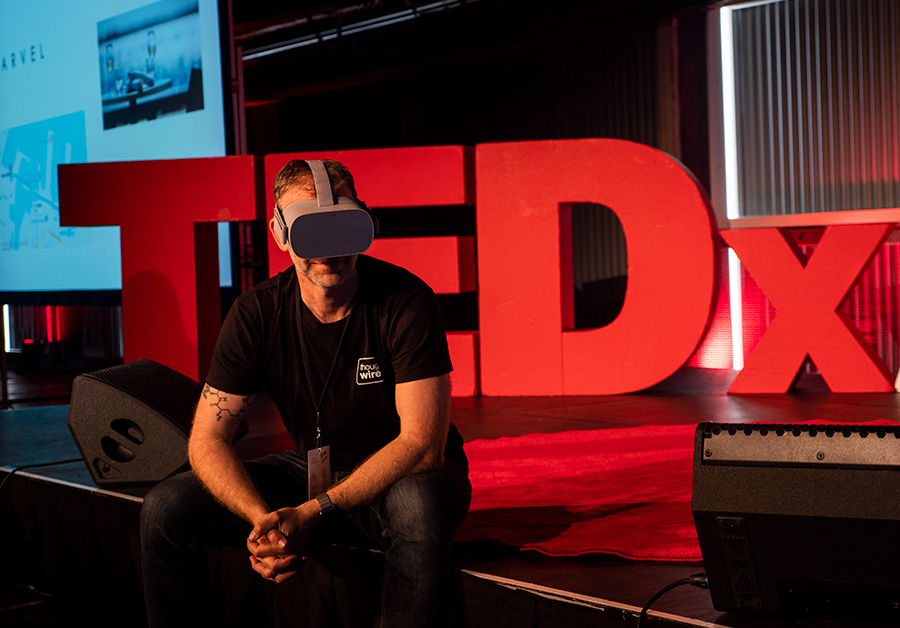 August 2019
Faith in humanity restored: Christchurch based Speech Language Pathology (SLP) students and practicing professionals, so clearly in it for the love, participated in the Talking Mimes experience and workshops with deep warmth and decency. A glowing contrast to the city's compounding distresses of its recent history. The 4th year SLP students at UoC should have been hopelessly distracted by the stress of final exams and assignments in the last weeks of the last year of their degree. Instead they were present, engaged and insightful – a credit to their university, and their noble chosen profession.
January 2019
Exhibited at
ATiA
assistive technology conference
ATiA's massive assistive technology conference was such a big deal, even the CIA had a booth (you'll see from the photos they employed some kind of top secret invisibility tech - we never physically observed an agent – so sneaky). Among the many beautiful engagements with the 3,500+ attendees, was a follow up after the conference from a woman who told us Talking Mimes helped her make a difficult decision in advocating for her daughter who has locked-in syndrome ♥ !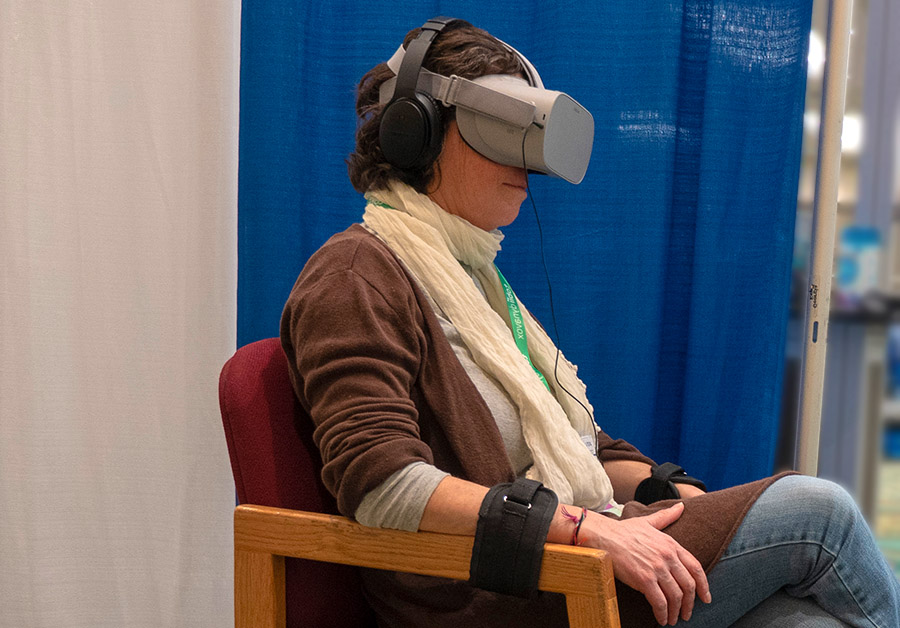 November 2018, January 2019
It was a proper honour to be invited to Kiwi Foo (New Zealand's spin-off from the world-famous Foo Camp unconferences) and SparkONE (The telecommunication giant's own invite-only unconference) and run our first workshop sessions there. We were thrilled by the collective buzz of all the smart, driven people engaging with the experience, and providing such thoughtful feedback for us to work with.
July 2018
Sneak preview at
ISAAC 2018
augmentative and alternative communication conference
After accidentally setting up next to the service entrance, smack up the far end of the conference, it looked grim for our exposure. To our surprise and delight, though, by day 2 we were overwhelmed by crowds of people making such encouraging statements as "I got told by my colleague to skip the seminar I was going to, ignore all the other booths, if you do nothing else - do this VR thing!" You can see a few of their beautiful and insightful reactions in the
trailer
above.